Are YOU Too Living A 'Groundhog Day' Lifestyle?
For many people, each day feels just like 'Groundhog Day.' They wake up to the sound of a blaring alarm clock (the most annoying sound in the world).
They get up, shower, dress and throw back some breakfast.
They then waste a good half hour or more in mind-numbing traffic…
And if you're like most people, you then spend the best part of your day doing something that doesn't truly light you up.
(But hey, it pays the bills, right?)
At 5 or 6 in the evening, you spend more time in more mind-numbing traffic on the way home.
Then you eat, watch a few hours of TV to try and relax and then you hit the sack…
Setting your alarm clock before you turn out the lights so that you can wake up the next day and do it all over again.
This is how most people spend the precious gift called Life.
Day in, day out, each day is the same…
Just like Groundhog Day.
Weeks, months and years go by… and before you know it, your best years are already behind you.
And as you look back, you wonder 'What the heck happened?'
But what if it doesn't have to be this way?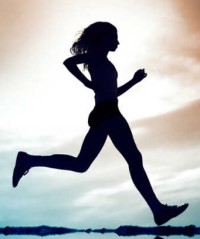 What if there was an alternative.
A way for you to make a living that's 100% aligned with your passions RIGHT HERE AND NOW…
And that gives you the ability to travel, spend more time with the people you love and give back to the world?
It may sound like a pipe dream.
But the truth is, thanks to a blockbuster online training event that's just opened its doors, it's now within your reach.
Find out how you can escape the 'Groundhog Day' lifestyle in 6 simple steps right here:  Forget the Groundhog Day Lifestyle! 
This web class could change everything!