You Are Invited to Dr. Jean Houston's "Unlock Your Quantum Powers"
Discover The 3 Keys To Unlocking Your Quantum Powers, Overcome Your Limitations, Accelerate Your Evolution and Have a Greater Impact on the World
If you're like most people these days, the majority of your time is consumed by dealing with mundane activities…   
From small things like emails, posting on social media, talking on the phone and texting, to bigger issues like health challenges (yours or your loved ones), struggling to advance your career, or dealing with feelings of loneliness and isolation.
The worst part of your life being so filled with those kinds of activities, is that you probably have a sense that you were meant for something "more," and simply have no time to try to figure out what that something is, much less make it happen.
Day after day, you're simply weighed down by all the "stuff" in your life and overwhelmed by your ever-lengthening to-do list.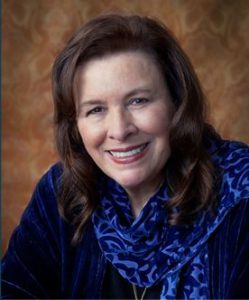 Well, in order to help you overcome those obstacles to discovering and living your larger destiny, world-renowned "Human-Potential" pioneer and bestselling author Dr. Jean Houston is about to host her free online event:  Unlocking Your Quantum Powers Now. Here's the link QUANTUM POWERS
These powers will help you to move beyond the limitations in your life so you can increase your skill-building, improve your health, have more time, expand your creativity, and attract more money, allowing you to achieve things you never imagined possible and have a more profound impact on the world.
After mastering these Quantum Powers herself and proving their effectiveness with a private group of students, Jean decided it was time to reveal her findings to the world and begin training others (like you) to unlock the powers in themselves.
For over 50 years now, Dr. Houston has been researching human potential and striving to help people around the world become what she calls the "possible human," enabling them to live more fulfilling and impactful lives.
Her experiments intensified over the last several years after her research uncovered 5 "Quantum Powers" that are inactive in most of us but which some of the most successful people in history have used to achieve seemingly impossible things.
These are the 5 Quantum Powers Jean will be exploring during this inspiring online event:
If you'd like to become the kind of person others envy for your ability to defy the odds and overcome obstacles, I invite you to attend Jean's online event.
Find Out How to Begin Unlocking Your Quantum Powers Now. Here's the link QUANTUM POWERS
If your schedule doesn't allow you to attend the online event live, as long as you sign up, Jean's team will gladly send you the recording afterwards, so you can listen to it at your convenience.
It could completely transform your life!
Attend Dr. Jean Houston's Online Event at No Charge and Discover Your Quantum Powers Now Here's the link QUANTUM POWERS