THRIVE with Arianna Huffington and Jennifer McLean Through the Largest Online Workshop on the Planet!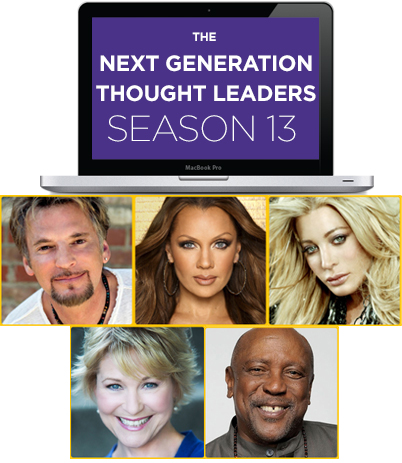 Have you sensed it yet?
From all corners, 2014 is being hailed as a "year of fruition"… of FINALLY receiving from our herculean efforts over the last bunch of years.
This is also the year to "get 'er done!"
No more pussyfooting around.
It's time to kick down those barriers and bring out YOU, that original, innovative pioneer, that is YEARNING to make THE difference.
It's time to break free of the seeming obstacles of your old life, and the pain and suffering of past injustices.
But "how," you might ask?
I have something REALLY special… HERE to help with just that.
But first a quick share…
Did you know that caterpillars turn into a kind of soup, then the "imaginal cells" (they are REALLY called that) take hold and forms the butterfly?
For many, this gucky soup-like experience also describes the crazy ups and downs of your life in recent years. (Maybe even a few more downs, right?)
The soup of life can seem messy.
But here is something really exciting…
I have actually found what I consider to be a REAL imaginal cell for you…
Something that will completely move you out of the soup and into your beautiful flight of freedom and power.
This is the coolest part…
I have been given the opportunity to give it to you RIGHT NOW (and it's free).
Yep, just go HERE, participate fully and, I promise, it will unequivocally nudge you into YOUR metamorphosis.
AND, you read that right. It's totally FREE.
This is such a large event, it's filled about 30 LARGE stadiums full of souls (600,000 and counting).
This imaginal cell event has supported its huge audience so deeply, that they have emerged from their metamorphosis… and are flying in their lives.
"Flight" includes…
— the strings of debt being COMPLETELY busted
— Health issues are no longer even a focus because there is only vibrant wholeness, strength and alignment in the physical body
— Relationships move with grace and flow, with conflict becoming a distant thing of the past
If you are ready for something completely different…check it out HERE.
If you have reached the end, hell, not only of this chapter of your life, but of the whole dang book of your life…
Then this amazing, free imaginal cell of a nudge, and celebrated happening is ready for YOU.
Curious? Then just register, commit to yourself, emerge from your cocoon…
…AND FLY
H.
P.S. Do you know what over 600,000 individuals in 230 countries know and discovered through t the largest, most celebrated (AND FREE) transformational workshop on the planet?
P.S.S. This could be the answer you've been searching for. What are you waiting for… register NOW FREE HERE.
More About Arianna Huffington
More About Jennifer McLean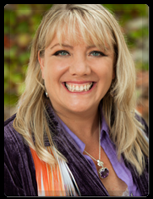 A part time healer for more than 18 years Jennifer matched her dichotomous careers as a marketing and business strategist AND her part time healing practice to create a unique business opportunity… using sound business practices to create an online health and wellness empire. She is the founder of McLean MasterWorks a force in the Human Potential Movement with its renowned sub-brands Healing With The Masters – a Teleseminar intensive that brings audience of 250,000 + the best known leaders in spirituality and wellness offering solutions, tips and techniques for creating a higher vibrating and successful life. McLean MasterWorks also delivers the industry leading membership site MasterWorks Healing, delivering profound group coaching experiences with live weekly shows including Jennifer's advanced Body Dialoging healing show 3 Saturdays a month.